Northwest Elite FC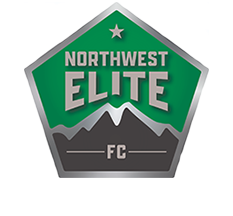 COACHES, TEAMS, PLAYERS, AND FAMILIES,
Orthopedic + Fracture Specialists (O+FS) is proud to sponsor Northwest Elite FC. We hope you take advantage of the services our sponsorship provides: preferred access at our clinic for athletes and their family, injury prevention programs for coaches, parents and athletes, scholarship opportunities for Northwest Elite FC athletes, and free access to an athletic trainer.
Concerned about an Injury?
Tired of not being able to participate?
Need to get on the path to recovery NOW?
We have a team of specialists who are dedicated to helping our partners find answers. We enjoy watching you achieve your goals, knowing that we have in some way helped guide you on the path to recovery. As a 503-ATHLETE partner you can access our services several ways:
CALL 503-ATHLETE TO MAKE AN APPOINTMENT WITH A SPECIALIST AS A PARTNER WE PROMISE TO PROVIDE PROMPT APPOINTMENT TIMES SO YOU DON'T HAVE TO WAIT TO BEGIN YOUR RECOVERY. MOST INSURANCES ACCEPTED.

Brad Butler, MD HAS DEDICATED TIME TO THUSC AS THE TEAM PHYSICIAN TO ENSURE OUR PROGRAMS AND CARE MEET THE STANDARDS EXPECTED BY YOU, OUR COMMUNITY PARTNERS.

ASK THE ATHLETIC TRAINER AT PRACTICE.
ABOUT ORTHOPEDIC + FRACTURE SPECIALISTS
Orthopedic + Fracture Specialists is one of the only full-service orthopedic practices on the West side of Portland that offers immediate diagnostics and treatment within one facility. O+FS provides physician consultations, surgical and non-surgical procedures, EMGs, MRIs, X-Rays, physical and occupational (hand) therapy, and athletic training services. The Specialists at O+FS are heavily involved within the local community and provide medical coverage and services to a number of area high schools and club/league teams such as Northwest Elite FC.
SPORTS MEDICINE PHYSICIANS:
If you have any questions or concerns regarding O+FS coverage of Northwest Elite FC, please contact Kory Bell, Rehabilitation Director, at 503-906-4318.
Team Providers
Physician

Therapist

Athletic Trainer

TBA