Multnomah Athletic Club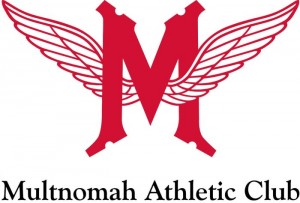 If you need to speak with an athletic trainer, schedule a prompt physician or physical therapy visit call 503-ATHLETE, M-F 7:30 am – 5 pm.
Kory Bell of Orthopedic + Fracture Specialists (O+FS) is honored to provide MAC Gymnastics and Swimming with access to our acute injury hotline: 503-ATHLETE. Additionally, Dr. Brad Butler and Kory Bell have developed injury prevention strategies for MAC Gymnastics: "Knee Training Zone" for ACL injury prevention. Kory Bell also acts as the team physical therapist for MAC Gymnastics as well as MAC Swimming.
SPORTS MEDICINE PHYSICIANS:
O+FS partners with several schools and sports clubs to provide access to our multidisciplinary health care team and services. Our wide range of expertise includes; skilled orthopedic physicians, pediatric specialists, spinal care, sports and general physical therapists, athletic trainers, MRI, and our Center for Specialty Surgery.
If you have any questions or concerns regarding O+FS coverage of MAC Gymnastics or Swimming please contact Kory Bell, Rehabilitation Director, at 503-906-4318.