Community Outreach
At Orthopedic + Fracture Specialists, we have been keeping Oregonians healthy and moving for over 90 years! Our providers are extremely passionate about supporting our local community. From injury prevention education to diagnosis and treatment, our team of Physicians, Advanced Practitioners, Physical Therapists, and Athletic Trainers work together to help our patients and community Put Their Lives in Motion.

503-ATHLETE – Taking Care of You + Other Athletes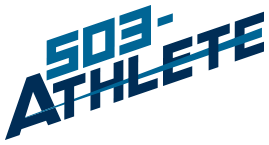 503-ATHLETE is a dedicated sports injury hotline.
Call 503-ATHLETE to schedule an appointment with an orthopedic expert within 24 hours (Monday - Friday) when you have a sudden sports medicine injury.
503-ATHLETE is one of our strongest community outreach programs. As part of this program, Orthopedic + Fracture Specialists hopes to educate young athletes, provide injury prevention methods, and offer the expertise of sports medicine physicians, physical therapists, and athletic trainers during various athletic events across the Portland Metropolitan area.
To learn more about the 503-ATHLETE education programs we offer, click here!

TEAMS WE SPONSOR
We help keep the Portland Metro Area active and in motion in the clinic and out on the field through our partnerships with various schools, colleges, athletic leagues, and clubs. Over 65% of our marketing resources are dedicated to offering support in the community - Event coverage by sports medicine experts, education for youth safety and injury prevention, as well as sponsorship dollars to assist organizations, form the framework of our 503-ATHLETE program designed to enhance youth athletic participation in our community. That doesn't include the amount of time and energy our Sports Medicine Physicians spend on the sidelines at various sporting events and in the training room one-on-one with athletes!