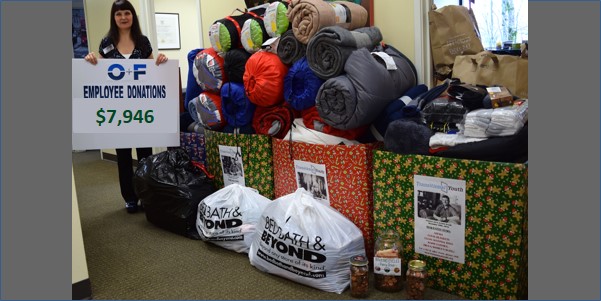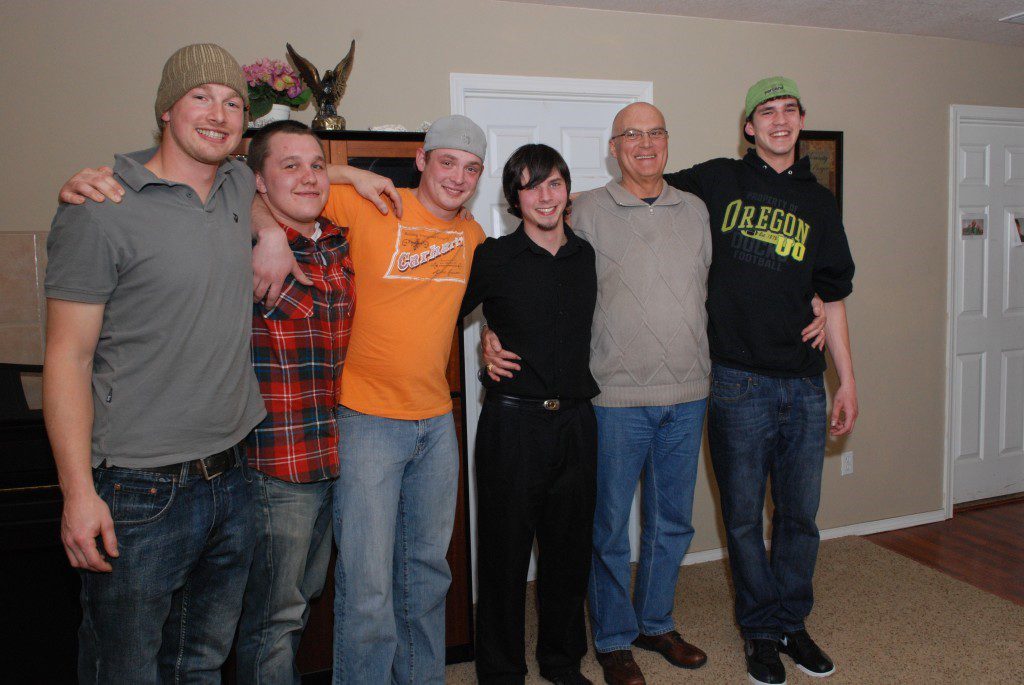 TRANSITIONAL YOUTH CHRISTMAS PARTY: DEC. 22, 2016
Three of our wonderful staff members volunteered at Transitional Youth's Christmas Party that was help on Dec. 22, 2016. Transitional Youth was able to serve 57 youth a warm meal, some wonderful Christmas gifts, and lots of love. This was truly a life changing event for many of us at Orthopedic + Fracture Specialists and we are excited to continue this tradition of supporting a local program every holiday season!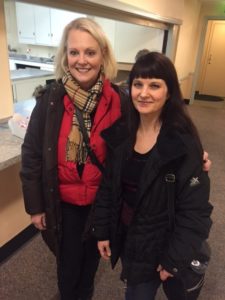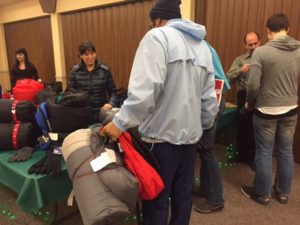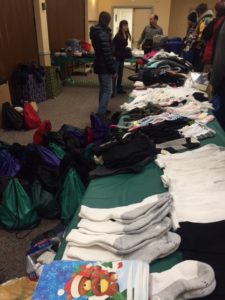 FUNDRAISER UPDATE: DEC. 20, 2016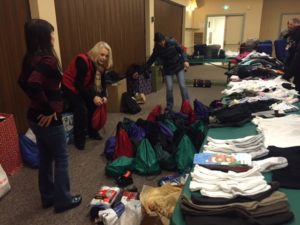 We are excited to announce a successful Holiday fundraiser here at Orthopedic + Fracture Specialists! Our very own Cindy Voss, the driving force of this initiative, worked closely with Bert and others over at Transitional Youth to make sure we were optimizing our efforts! Collectively, the staff and physicians were able to raise $7,946, in addition to over 4 boxes of warm clothes, and several sleeping bags and warm blankets. We were also able to collect pennies for Transitional Youth's Braking Cycles initiative, which we plan to continue collecting moving forward! The staff at O+F really came together and found that the true "Meaning of Christmas" is having the ability to share the comfort and joy of the season with those who need it most. We would like to extend a thank you to all of our wonderful patients who donated to this worthy cause and supported us in making this a success! We would also like to take the opportunity to say a big THANK YOU to our friends at Transitional Youth for identifying this need in our community and finding a way to bring the helpless youth on their feet.
'Tis the Season
In keeping with the spirit of the season, the staff at Orthopedic + Fracture Specialists have chosen to forego our annual Christmas celebration and do something to focus more on the true "Meaning of Christmas" and give back to our community. We have chosen to support Transitional Youth, a local organization that helps homeless youth in the Portland Metro area get on their feet. We will have boxes throughout the office collecting donation items from now to December 20th. Patients are welcome to support our employees' efforts in donating needed items as listed on the website.
A little bit about Transitional Youth:
Transitional Youth was founded in 1991 by Bert Waugh and his wife, Susy as a means to support homeless children. They work to help young people move from homelessness to community. Transitional Youth works to meet the needs of youth on the streets. They facilitate positive transition to healthy life choices by offering job-skills training and a life in functional community.
For more information on Transitional Youth, visit their website: www.transitionalyouth.org.
How can you help?:
We're glad you asked! Between now and December 20th, we will be collecting donations at our office! We are collecting warm clothing: socks, clean blankets, clean sleeping bags, warm sweaters/jackets, etc. in men's and women's sizes MED – 2XL (for a list of accepted items, please check the website link above). We are also collecting cash donations – the staff will be participating in "Casual for a Cause," where staff will have the opportunity to wear jeans to work on Friday, December 9th, to show their support and donate to this wonderful cause. We welcome any cash donation you would like to contribute. The doctors at O+F will then match the staff's contribution to Transitional Youth! If you have any more questions as to how you can help feel free call us at 503.214.5200 and ask for Cindy Voss.