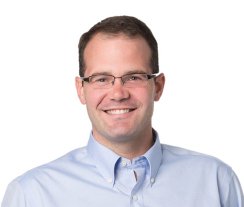 Orthopedic + Fracture Specialists are proud to announce the joining of Dr. Alex M. DeHaan to the practice of Orthopedic Surgery, beginning in August 2016. Portland native, Dr. DeHaan is returning to Oregon and joining Orthopedic + Fracture Specialists from Reno, Nevada. He earned his Doctor of Medicine from Boston University School of Medicine in 2010 and came back home to complete his Orthopedic Surgery Residency at Oregon Health and Science University in 2015 Dr. DeHaan recently completed his Tahoe-Reno Arthroplasty Fellowship in Adult Reconstructive Orthopedic Surgery. He specializes in minimally invasive hip and knee replacements, anterior hip replacements, partial knee replacements, and complex revision surgeries.
From a young age, Dr. DeHaan knew that orthopedic surgery would be his passion and life-long career. He believes that orthopedics, more than any other field in medicine, has the capability to return patients to their active lifestyles, whether that be their occupation, the golf course, or playing with their grandchildren. He understands the hardships and obstacles that arthritis or a broken bone can impose on a patient and their family, and works hard to develop a treatment plan individualized to that patient. When reflecting on patient care, Dr. DeHaan states, "I listen and treat every patient with honesty and the utmost respect just as I would my own family."
Dr. DeHaan is not only up to date on the newest technologies and techniques in hip and knee replacement surgery, but he continues to pursue academic work and research to further advance the field of orthopedic surgery. He approaches orthopedics just as he does his life and family: with patience, punctuality, and a big smile.
For more information about Dr. DeHaan click here.
About Orthopedic + Fracture Specialists:
Orthopedic + Fracture Specialists is the only full-service orthopedic clinic in the Portland Metro Area, with physician consultations, surgery center, and rehabilitation services within the same facility. Since its founding, the specialists at O+F have cared for more than 500,000 patients in line with our mission, "to provide skilled, effective, and compassionate orthopedic care, and to maintain the tradition of commitment to the highest professional standards of orthopedic surgery."